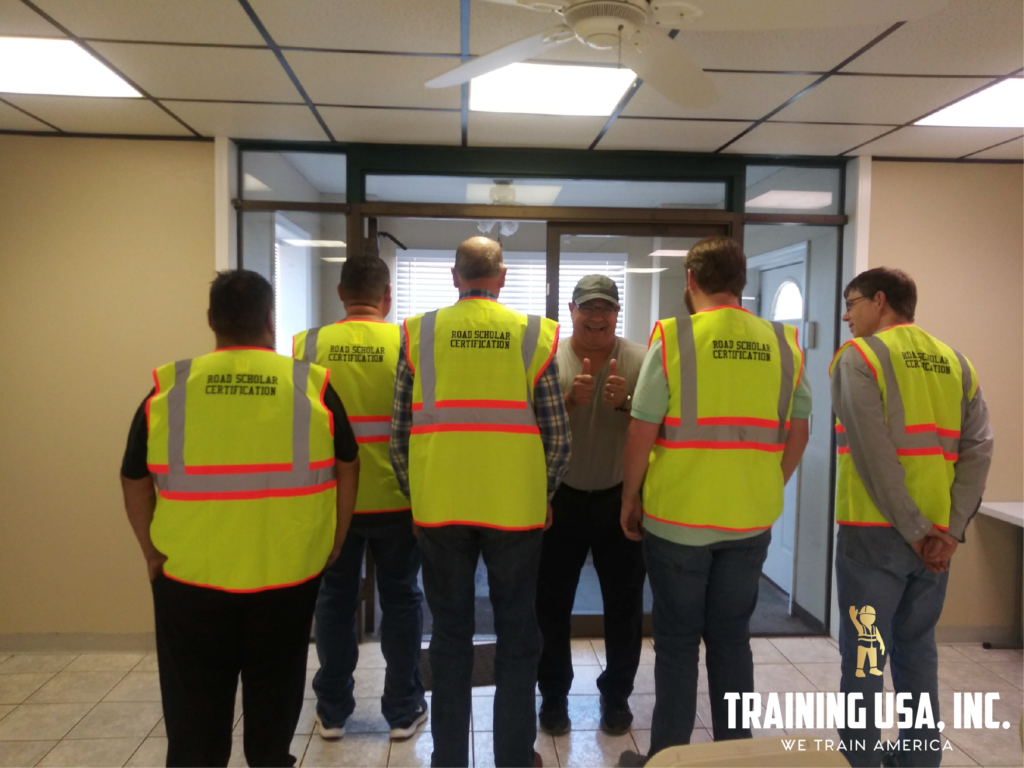 Training USA, Inc., is a proud partner of the Road Scholar Certification program. The Road Scholar Certification program is dedicated to providing adult students with an understanding of various Roadway maintenance projects, hazards and construction. Training USA, Inc., offers Flagger Training, Maintenance Math and Plan Reading, Emergency Response Operations, Winter Road Maintenance and more!
Classes are offered as 1-day courses and are tailored to fit your department needs and group sizes. For more information check out our brochure!
Training USA, Inc. offers training nationwide for all types of City, County and State government entity employees. We keep you up-to-date on guidelines and best practices, through Top Quality programs like Road Scholar. 
Training USA, Inc. is dedicated to providing education and training to employees through hands-on exercises and classroom presentations that will help educate workers on how to prevent safety hazards. Safety is our number one priority!
Training USA, Inc. is the #1 choice of Human Resource managers and Risk Management professionals nationwide. Courses are vetted through accredited trainers with real-life experience in the fields they teach and practice in.