TIMS Training
Training USA, Inc. is offering live and online Traffic and Incident Management System (TIMS) training across Oklahoma to law enforcement, fire and rescue, emergency medical services, public works professionals, towing and recovery workers and DOT personnel. Nationwide training is also available upon request.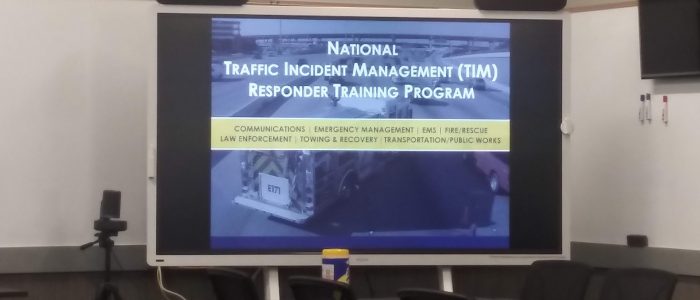 TIMS training improves communication between first responders and emergency personnel on how to quickly and effectively handle the flow of traffic during an incident. Good communication creates trust between multidisciplinary agencies and reduces the stress of working an incident.
The safety of first responders and motorists during an incident is essential to TIMS training. Preventing potential loss of life can be accomplished through clear communication, coordinated efforts and proper resources.
The need for TIMS training can incentivize departments to allocate or aqcuire the necessary funds and resources needed to handle traffic control.
"To speak directly to one of our training specialists about your particular needs, call (813) 995-8872 or email info@wetrainamerica.com.